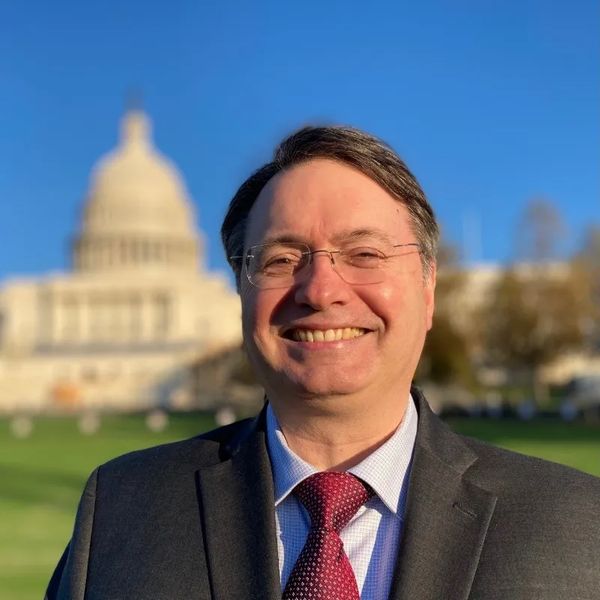 Timothy D. Werner, Esq.
I'm Tim Werner – an attorney who specializes in estate planning for individuals and families in Washington, DC and Virginia. My approach to estate planning is this:
Estate planning is not just about your future and the end of life; it's also about where you are now in terms of your family, work/business, assets, and more. It's an active process that requires learning, getting organized, making decisions, implementing your plan, and keeping it up to date.
Estate planning is an ongoing process that should also coordinate with your financial planning. When there are significant changes in your life – such as marriage, the birth of a child, divorce, death of a family member, etc. - it's important to review your estate plan (and adjust it, if necessary) just as you would review your financial planning.
The experience of an older family member with dementia helped galvanize my interest in estate planning. Though he had an estate plan when his health began to decline, some of it was outdated, which led to a number of issues that ultimately required the assistance of an experienced attorney to resolve.
More recently, another relative, who had done no estate planning, experienced a serious medical issue related to diabetes that necessitated her hospitalization. With no preparation for such incapacity, there was a great deal of uncertainty regarding her healthcare and financial affairs until she started to recover and could manage the issues herself.
Both situations reinforced for me the importance of preparing not just for the end of one's life but also for incapacity, whether temporary or permanent, and I am committed to helping my clients avoid the difficulties my relatives - and many others - have faced.
Creating an estate plan is commonly said to provide peace of mind for those who complete theirs, which is undoubtedly true, but it is also a gift to family members in terms of putting your affairs in order ahead of time. Taking this step doesn't have to be burdensome, daunting, or hugely expensive, particularly compared to the potential costs (in time, energy, and money) of not preparing one. My role is to act as guide and counselor throughout this process.
When I'm not working as an attorney, I enjoy spending time with my wife seeing the many cultural and historical attractions in the DMV area, hiking, travel, vintage car shows, baseball, and renovating an old row house in Baltimore.
I completed an LLM in Estate Planning through the University of Illinois at Chicago in 2020, and I received my JD from the University of Minnesota Law School in 2006.


Bar Admissions
District of Columbia
Virginia
Maine
Massachusetts
Court Admissions
US District Court for the District of Columbia
US District Court for the Eastern District of Virginia
Education
University of Illinois Chicago School of Law, LLM in Estate Planning
University of Minnesota Law School, JD
Harvard University, MA in Middle East Studies
Amherst College, BA in History




Mission Statement
Many people avoid estate planning because they dread facing their mortality. That can put their hard-earned wealth at risk, and their assets may not be distributed as they wish.
At Werner Law and Planning, we believe estate planning is a key component of financial planning. We help our clients achieve peace of mind today by establishing their legacy for tomorrow.